[New Faculty] Kyungdon Joo
2022.07.15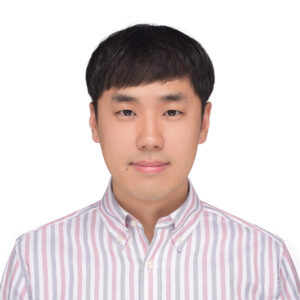 Prof. Kyungdon Joo has joined the Artificial Intelligence Graduate School (AIGS) and the Department of Computer Science (CS) at UNIST, November 2, 2020.
I am truly honored to join UNIST as a faculty member.
I received the B.E. degree in School of Electrical and Computer Engineering from University of Seoul, South Korea in 2012, and the M.S. and Ph.D. degrees in Robotics Program and School of Electrical Engineering from KAIST, South Korea in 2014 and 2019, respectively.
Prior to joining UNIST, I was a postdoctoral researcher at The Robotics Institute, Carnegie Mellon University, Pittsburgh, USA.
He was a member of "Team KAIST," which won the first place in DARPA Robotics Challenge Finals 2015.
He was a research intern at Oculus research (Facebook Reality Labs), Pittsburgh, USA in 2017.
​I am now an assistant professor at UNIST. My research interest is to develop cutting-edge computer vision, robot vision, and machine (deep) learning algorithms.
Specifically, my research mainly focuses on 3D computer vision with a particular focus on geometric aspects.